With a click of the mouse, you can display the most requested songs.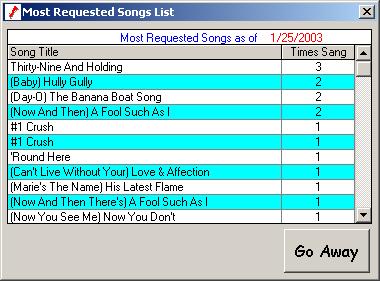 ...or you can display the frequency a song has been sung by a particular singer.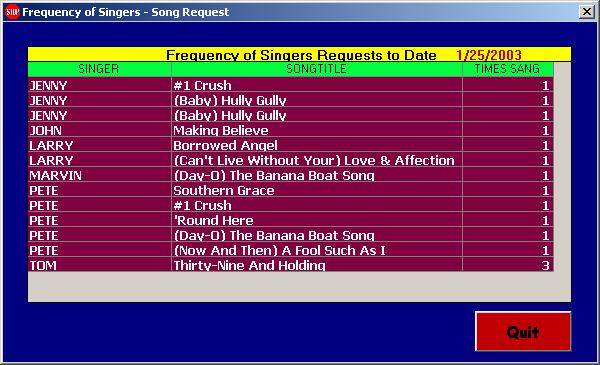 At the end of the week or month, you simply use the database utility to clear the Most Requested and/or Frequency tables and start fresh for the next period of time you feel necessary.